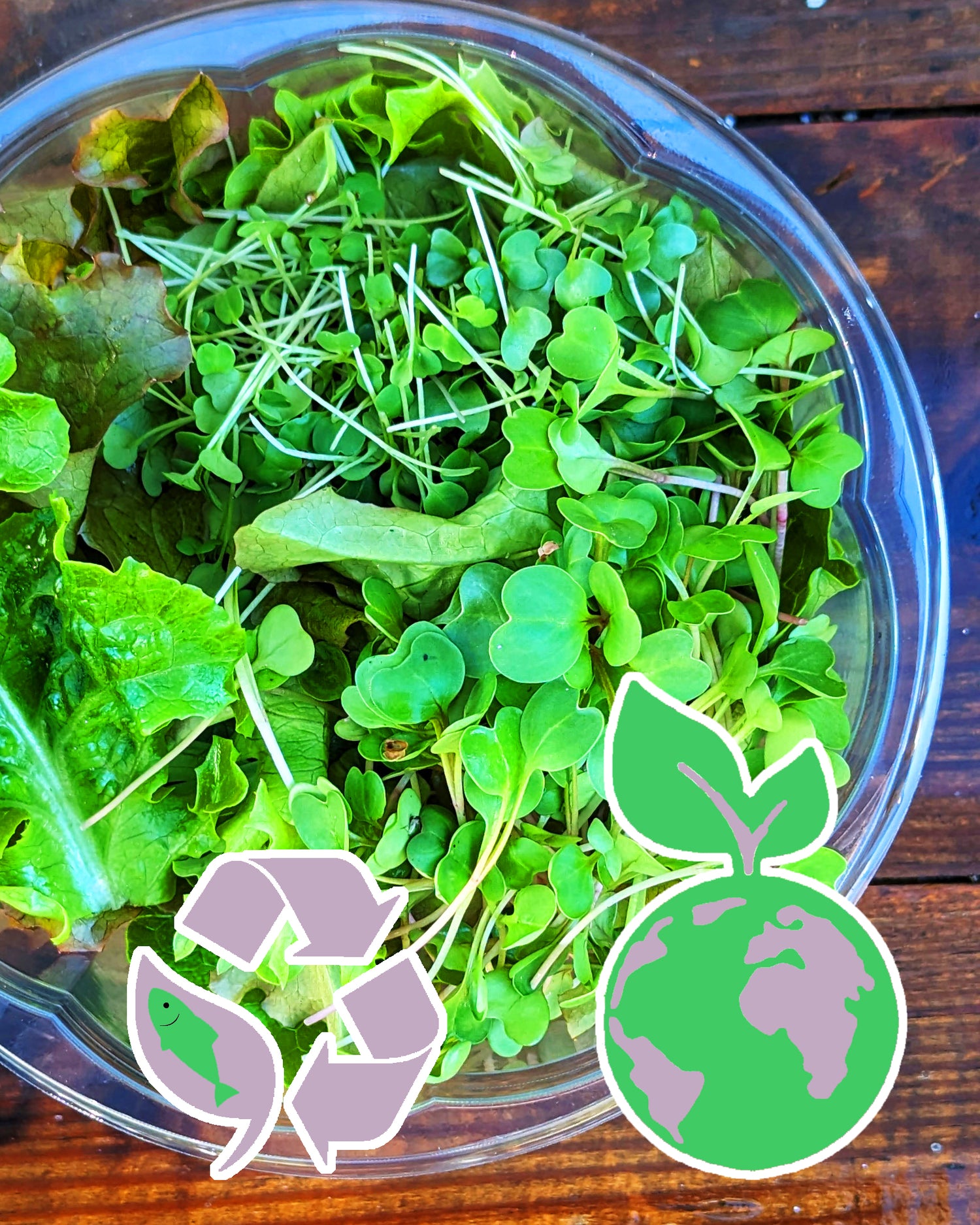 Eat healthy, sustainably, and convenient.
Save Time with meal prep,

Eat Better fresh, all-natural food.

Reduce your carbon footprint by eliminating food-miles and eating no-till, no-spray, responsibly grown produce.

Save Money and Support your local farm!
Get 4 hearty salads with gourmet greens (no iceberg here!), grown sustainably and without sprays at our farm in Diamond, OH for just $3.75 per serving when you bundle, and get FREE delivery!
Build your Sustainable Salads